592 عدد المشاهدات
JAMAL BIN HOWAIREB
At a time when heritage and history have become an economic resource that the developed nations seek to invest in order to be an important assistant of the revenues upon which states base their renaissance and establish the pillars of their civilization, we see that caring for history, documentation and heritage has become a necessity to continue the development that our esteemed leaders built and established, within a short period of time compared to the ages of nations. If we only want to document the events from the beginning of the union in 1971 until today, we will be unable to do that due to the great events and accomplishments.
We must document our history from 1971 till today, before going back to the pre-union period, as the history of the UAE dates back more than 5,000 years. And when we say: History and economics are two sides of the same coin, we do not only refer to the metaphorical meaning, but we find that many countries of the world put on one side of their currency a manifestation of its history, and on the other side a monument of its leading economic renaissance.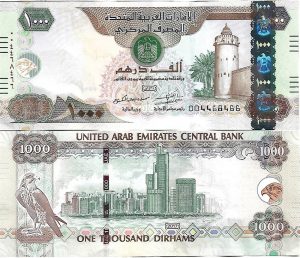 Historical Tourism
Documenting this history will undoubtedly benefit the state's economy and strengthen its construction. Historic buildings, books and documents are important assets and treasures that children have kept from their parents and grandparents. They represent the basis and pillar of a museum rich in assets that establish for a historical tourism industry to attract visitors to view and learn.
 The environment of the United Arab Emirates is diverse, which makes taking care of its assets a cornerstone in establishing a historical museum rich in resources, be it the marine, mountainous or desert environment composing our cities.
This is evidenced by the step taken by Dubai in establishing its historical museums in its ancient regions, and encouraging the private sector to invest in museums industry, such as the Coffee Museum in Al Fahidi Historical Neighborhood, Dubai Creek, which is one of the most famous museums in the emirate.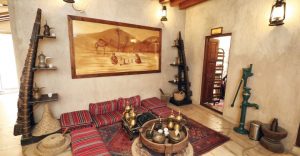 It is a place for coffee lovers from around the world. It provides information on the methods of roasting and preparing this drink since it was first discovered in Ethiopia, focusing on the practices and customs of the Middle East, in addition to showing coffee tools used in its preparation, which belong to 40 different countries from diverse time periods. It also exhibits the traditional tools that grandparents used in making Arabic coffee, which were linked to Arab culture and traditions in general and Emirati in particular.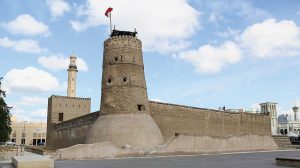 History of Establishments
We also have companies, institutions and ministries that need documentation. These prominent economic and government edifices have a prolific undocumented history due to the fact that those in charge of them are busy with the stages of development and modernization. However, few historians and publishers are interested in disseminating the history and gathering the treasures of these economic and governmental edifices, which could represent an outstanding museum for these institutions, and a tributary of the desired economic diversity. This should be done by our national archives, and by specialized researchers who excavate history and know the value of each document and its importance in retrieving the early stages of establishment. In addition to their economic importance, such documents also provide future generations with a full image of what grandparents did in their lives to establish this great edifice for us.
History is not just writings and novels that we read and write. On the one hand, it is a repository full of lessons learned from the experiences of the ancients, and it is useful in preparing for the fluctuations of time, foreseeing the future, and an incentive to look and compare between the lives of different nations and people. On the other hand, we have to note the economic significance of history; the leading countries know that the elements that make up history are a national wealth that is of great importance in civil and renaissance construction.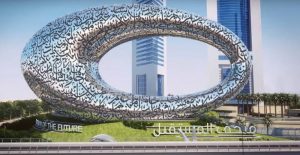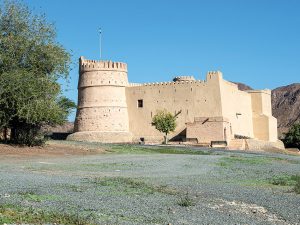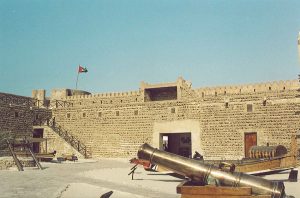 The Role of Heritage Centers
The UAE is rich in its history, rich in its esteemed leaders who spare no effort in preserving our history; His Highness Sheikh Sultan Al Qasimi, has a very big role in collecting the history of the UAE. Also, His Highness Sheikh Mansour bin Zayed Al Nahyan, Deputy Prime Minister and Minister of Presidential Affairs, pays great attention to supporting the National Archive. Likewise, His Highness Sheikh Hamdan bin Mohammed bin Rashid Al Maktoum, Crown Prince of Dubai and Chairman of the Executive Council, is interested in this important aspect through Hamdan bin Mohammed Heritage Center. But these centers need research historians and investigating reviewers. Although these centers made documents available on their websites, as the British Library did, the available holdings are mostly documents and manuscripts, which need someone who understands the fonts used in them. That is why I hope those centers will have a greater role in documenting heritage and serving our history so that it has a role in the overall renaissance sought by the UAE.